by Julianne Alvarez-Wish
In the 'good ole days' kids used to be able to play outside and walk places with very little to fear. I certainly did as a child. I would go out to play after school and had to be home by a certain time as did my friends. There was little adult supervision.
The same cannot be said of today's environment unfortunately. In the blink of an eye, children, young adults, women and even young men are kidnapped, attacked and worse. Also, there are children in school suffering from being bullied.
We do all we can as parents to ensure the safety of our families and nothing should substitute for that. However, adding good tools to our 'toolbox' for caring for our families is a terrific idea and I'm all for adding security and some peace of mind.
One such idea is the line of ISafe Bags. The ISafe Bags were created by a Chicago entrepreneur. He heard about a woman who was attacked by four men. The story upset him so much he decided to do something about it to help protect people from attacks.
In full disclosure, I did receive an ISafe Bag at no cost to review. No other compensation was provided and all opinions are fully my own and in no way influenced by the receipt of the bag.
ISafe Bags look like regular back packs, laptop backpacks, or laptop messenger bags. They come in an array of colors that will please children and adults alike. I reviewed the pink laptop messenger bag. My laptop fit in the bag easily as did a bunch of other things I carry with it. It's functional, pretty, light, durable and well-constructed. It has lots of pockets for storage and even has a handy removable key ring. I love it!
Hiding in each of these bags is an alarm system with a strobe light. The alarm is quite loud and the strobe light is very bright…they will easily attract help to whoever set off the alarm. Another great feature is that the alarm and strobe light system are very light, only adding 1/2 pound to the weight of the bag so you won't get tired carrying it around.
ISafe Bags are easy to activate and deactivate. ISafe Bags also have a replacement policy. When your bag gets worn out, you can purchase a pre-wired bag from ISafe Bags at a fraction of the cost of the original. Simply insert the alarm system into the new bag and you are all set!
The ISafe Bags web site is full of useful information from who should use the bags, common uses, to alarm system operating instructions. There is a link for personal safety tips for women and children. The web site will also feature a video on how to hook up the replacement bag to your alarm system.
The line of ISafe Bags are a terrific way to add some security and peace of mind to life using an ordinary item many use daily…what's not to like! I highly recommend them!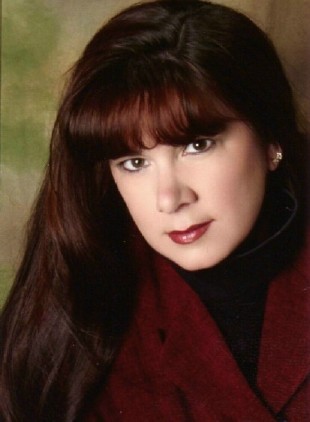 Julianne Alvarez-Wish is a military wife, mother, business owner, professional writer, blogger and legislative advocate. She is the Director of Communications for Our Milk Money, the Colorado State Leader for the National Association for Moms in Business and the owner of Buy By Mom and Buy By Mom Blog. She is the Colorado Springs Stay-at-Home Mom Examiner for Examiner.com. She also blogs at Wishful Thinking. Her passion, purpose and goal is to help parents work from home so they can be home with their children.