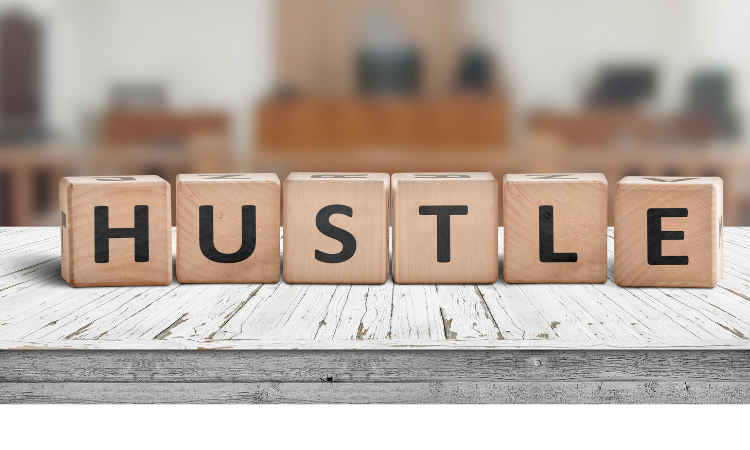 As parents and entrepreneurs we are dedicated to our family first and our business second. Once we have set aside time that belongs to our business, we often spend a great deal of time demystifying marketing and sales.
No matter how often we hear speakers and advertisers tell us that there is a "secret to success" no such secret actually exists, at least none that can be taught once you hand over your credit card. So I will tell it to you for free. The secret to success is
HUSTLE.
We know that this is true because we see successful people all around us, doing exactly what we are capable of doing ourselves. If you look closely you will see that success leaves a trail that can be followed by anyone. Therefore, there isn't just one little secret that will turn your business into an overnight success.
If only good intentions were enough to bring us more sales, more income and more
opportunities, we'd all be rolling in it. ACTION is the only way to produce results. No matter what you are facing right now, I urge you to ask yourself, "What action can I take -right now- by me that will set something productive in motion?"
Sometimes it's just going for a walk, journaling or meditating to get into the right headspace.
Or it could be crafting a new email, Posting something contemplative on social media (don't get sucked in to scrolling!!) or updating your business plan. Whatever it is… keep moving. Hustle and flow, baby.