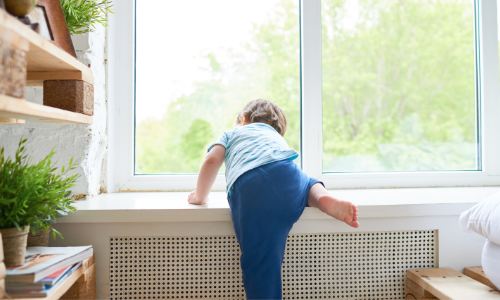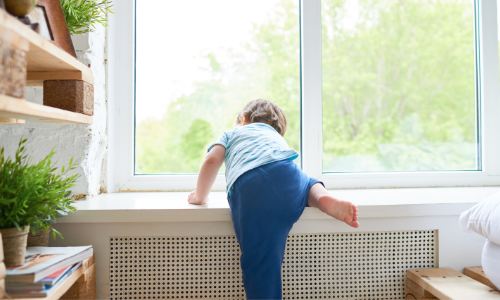 I never hesitate to write and laugh about embarrassing details of my life and experiences as a father, but I dreaded writing this one.  I knew I would have to in order to fill out this Bad Dad trilogy which was my stupid idea anyway so I could have just changed the rules and said," Y'know what? This is the first trilogy to have two parts only.", but then this incident would haunt me like a Tell Tale Heart so I'm just hoping confession is indeed good for the soul.
 It happened on a day a couple of months after the police made their early morning visit to my home, I finished my breakfast and got ready to go to work. My wife was asleep upstairs (she was still pregnant with our 2nd).  My two year old son was watching "Little Einsteins" on the downstairs television. Now this was usually the drill. I finish my morning activities and get ready to go to work. I pick my son up off the couch (he's always been an early riser) and carry him upstairs, turn on the bedroom TV, and put him in our bed with his mother where he will watch quietly until his mom wakes up. I have no idea why I didn't do that this time. Maybe he was really wrapped up in the episode or something. Maybe I didn't feel like dealing with the two year old tantrum I was going to incur just from turning off the TV and moving him from one room to the other. Doesn't matter now.  Anyway I told him very rationally like you would speak to any 30 year old adult. "Braden, when this show is finished, go upstairs and climb into bed with mommy. Okay?" "Okay, daddy."  No problem, right? The onus is on him.  So don't blame me. I didn't walk him to our front door, unlock it and run him out of our house. No, no, he did that on his own.
Sigh…yup. See my oldest child is really smart. Even when he was two. He's also very strong willed. He wanted to go outside. So he did. He walked right up to the door (It was locked, Judgey Judgersons!)…unlocked it and walked out. Now luckily we lived in a condo complex at the time so it wasn't right on a busy street…but he did cross the street IN the housing complex and walked right into an open door of a neighbor's house. Luckily the neighbor was a kindly old woman who gave him a juice box and, not knowing the neglectful parents in charge of the poor child, called the police. The police had no idea who this kid was and were getting ready to take him down to the station when Braden pointed toward our unit and led the police to our front door (stinkin' rat). The cops walked in our open door just as my wife was coming downstairs looking for her toddler son. Luckily they weren't the same cops from the incident a few months ago. My wife was completely horrified of course and explained that she was at a severe disadvantage because A) she was in her first trimester and therefore overly fatigued and B) She was married to a complete idiot. Anyway Braden was fine, nobody was arrested, and we met our new neighbor who actually did some babysitting for us later on. This time we asked her and took our son over to her place ourselves. See? Everything worked out.
I was fully expecting the call from Child Protective Services that came a few weeks after this particular incident. My wife heard the message on our voice mail and completely freaked out, but I just sighed knowing that it was inevitable and hoping they would find my son a good home. In fact when they called back the first thing I said was "What took you so long?" Well it turns out it was completely coincidental. Somebody gave our phone number as a possible witness to a child abuse incident at a local park and Child Services was following up. It turned out be a mistake. We didn't witness anything, we didn't recognize the name of either party. We're not even sure how they got our number. It was just a big misunderstanding. However my wife "pleaded" our case by saying "Are you sure nobody called to report us because let me tell you about our summer" She pretty much sang like a canary (Apparently since I have the most Italian blood in my family, I'm the only one who knows when to keep his mouth shut!). The Child Services woman laughed at my wife and said, "Relax ma'am. No one has reported you and the fact that you're this concerned means you're a very caring and good mother. Your husband on the other hand…"
Look I'm not trying to make light of this. It was a very scary situation and I have never forgiven myself. The Universe was sending me a warning not to be so lax in my parenting. I put a chain on the front door that was almost too high for me to reach (which is not all that high anyway) and I've kept a much closer eye on both of my kids at all times…oh right except for that one time…and that other time…but this is only a trilogy so you don't get to read those stories. I wrote the last three articles because while I'm a super involved presence in my sons' lives, I screw up a lot too. I was always an insecure kid, teenager, and adult so it stands to reason that sometimes I'm gonna be an insecure father too. It's kind of why I started this blog in the first place. I just hope I'm hiding it enough from my boys.  Anyway the police have never had to return (knock wood) so I guess I've gotten a little better. I still have to work on my stamina when playing "monster" though.