Milk Money is not just for Moms
Hey Dads! This pocket of milk money is for you! As more women become self- employed entrepreneurs, fathers are becoming much more active in the raising of their children. If you've been desperately looking for a father forum or a papa peer group, look no further! Step into the Daddy's Den and join us in our journey through fatherhood. Who knows? You may relate to some of the stories…or all of them. Whether you are a new father adjusting to the new lifestyle, a revolutionary stay at home dad, or you just need some good guy time, this is the place to escape to.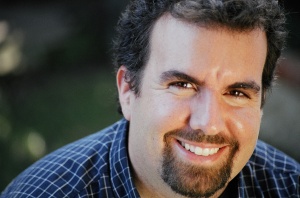 Chris Loprete
aka The Father of Our Milk Money
Chris began writing his experiences as a new father upon the launch of Our Milk Money, calling his work, appropriately, The Daddys Den.
Chris is no stranger to comedy composition. He wrote and performed his one-man show You're from Philly, Charlie Brown, having successful runs at Circle X Theatre, The Lonny Chapman Repertory Theatre and The Comedy Central Workspace in Hollywood, California as well the Philadelphia Fringe Festival. Chris has performed all over the country in theatrical productions, television and film. He is an alumni of The Circle X Theatre Company and The Groundlings Sunday Company.
Currently, he is a senior writer/producer in Entertainment Marketing at ABC Television.
Chris lives in Stevenson Ranch, California with his wife Ally and his two beautiful sons, Braden and Henry.
Read Blogs by Chris Loprete »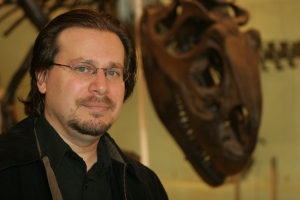 Chris Mancini
Guest Blogger
Chris Mancini is a comic, author, filmmaker, and parent. He is also very tired. Chris has written and directed many films, shows, and people who were lost looking for the mall. The Sci Fi Channel awarded Chris the "Future of Film" award along with a grant to make more and aired his award winning short film SKINS, which was archived in The Museum of Television and Radio in New York. He has screened and spoken at various prestigious festivals including Slamdance, HBO'S US Comedy Arts festival, and at Comic-Con in San Diego. His first DVD compilation Myopic Visions is available now nationwide.  Now also an author, his book Pacify Me: A Handbook for the Freaked Out New Dad is out now from Simon and Schuster. It tells of the harrowing tale of a guy overcoming his fear of actually procreating and offers helpful advice for freaked out new dads everywhere.
As a comic, Chris has performed at: Melrose and Las Vegas Improv, Comedy Store, Ice House, Laugh Factory, Catch a Rising Star, and some of the better Funny Bones.
You can often find him at comedyfilmnerdsdotcom.com. He lives in Los Angeles with his wife Audrey, his daughter Isabella, his son Griffin, and their unusually white cat, Avatar.
Read Blogs by Chris Mancini »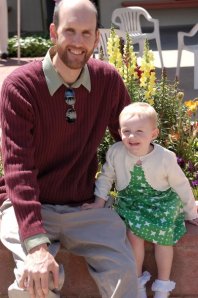 James C. Ferguson
Guest Blogger
James C. Ferguson lives in Boston, MA with his wife, daughter and a pile of books about a monkey. James' own book, Context Clues, is available on Amazon.com. And his film, Happy Holidays, is available at iTunes, Indiepix, Cinemanow, Caachi and Eyesoda. (Soon, the film will also be available on WebMovieNow, Amazon On Demand and Jaman). Additional information can be found on the Happy Holidays MySpace and Facebook websites.
Read Blogs by James C. Ferguson »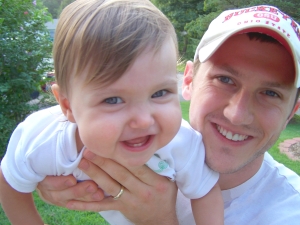 Nathan Bright
Guest Blogger
Nathan Bright is a 30-something stay-at-home dad who resides near St. Louis, MO. He is a husband to an amazing woman and father to a doubly amazing 2 year old little girl. His blessed home is scheduled to be even more blessed in March, as Nathan and his wife will welcome a second daughter to their family.
When Nathan is not blogging for OurMilkMoney.com's The Daddy's Den, he writes and illustrates his own children's books. Available for purchase immediately is Maddi Patti and her Stay-at-Home-Daddy.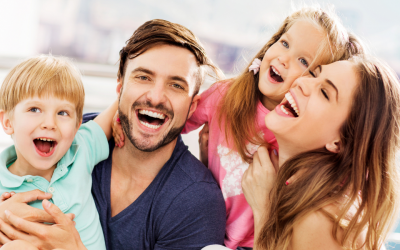 * Blogger's note: Due to the graphic nature of the following story and the family nature of this website, please note that throughout the blog, the word "laugh" and it's uses will be used to represent the word "vomit." Ever had a stomach virus? For those that have,...
read more
Become a Business Contributor or Volunteer!
As a non-profit, the business directory is a public resources run by volunteers in the community. We are always on the look-out for savvy writers, content contributors, and blog managers.
Get Involved
Submit an Article