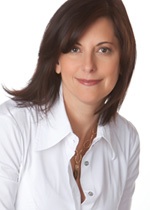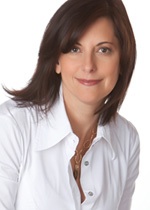 Founder of The Next Big Zing.  Dhana's company finds and promotes inventors of new products!  It's a win for consumers…they get to see and purchase the latest new products!  It's a win for the inventors as they get their product promoted!  Read on to learn about Dhana, what she's learned and her vision for her company.
1. Tell us about your business and the service that you provide:
The Next Big Zing is an innovative way to shop online.  Through video reviews, consumers will have the opportunity to watch, engage in a product or two they love, and then purchase.  Inventors, on the other hand, have an amazing opportunity to get their products seen and heard through a third party endorsed video review…plus given a grass roots marketing program.
2. How did you decide to get started?
I have always had great ideas, developed products and always stopped short…I came up with the idea to promote other inventors and said video is the way of the future!
3. What kind of background of expertise do you have in your field?
My background is advertising and marketing…but from the old school of traditional media.
4. What trends do you see in your current industry?
Wow.  That could take all day!  Video for sure is the way to go to promote your business.  No one wants to see a stagnant web page.  I also see the changing face of retail.  Traditional retailing is tougher now to get into…you must be creative!
5. What things do you find to be most demanding about your job?
That I don't have enough time in my day to get everything finished and that I don't have a staff to help.
6. What do you find to be the most rewarding about your job and your day to day routine? 
I love finding those unique products and helping them get noticed!
7. What advice would you give to someone else who is interested in starting a business like yours?
It takes a ton of time and money and little to no pay for a long time!  Be prepared for working harder than you ever had for someone else, because it truly is one of your babies!
8. What are you most proud of as a parent-preneur?
Proud that my kids want to be involved.  In fact, my 14 year old son said today, "Mom, you need to tell me what meetings you are going to since I am the Vice-President."
9. How have you been able to manage your time between work and your family?
It's tough.  I want them to be proud so I do work a lot, and since I run my business out of my home, I tend to work while they are around.
10. What has been the most effective way for you to promote yourself?
Through social media, networking and strategic partners.
Finally: What does your "Milk Money" provide for you and your family?
Not much yet…but I will say that I know in the future it will provide so much!