Get to know your Parent Peers
Looking for some inspiration before you decide to launch something radical and new? Learn how to turn your passions into something that fuels and sustains you by reading through these featured articles that highlight some of our most successful parent business owners around. Before you know it, you'll be saying "I can't believe I am actually doing this." And then we'll want to spotlight YOU.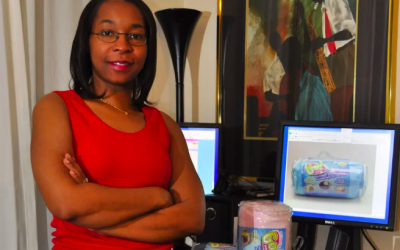 Simply Necessary Incorporated was founded as a family owned business by Tangela, and is now run with the help of her daughter. With it came the unique idea and best selling product The Kushies GoPillow! Serving a multitude of purposes, the GoPillow is a wearable...
read more
Want to get featured?
A great way to get some traction on your profile is to give us a spotlight interview, where you tell your story as a parent business owner and offer advice to budding entrepreneurs. Apply right here and we'll let you know when your article drops!
Get in the spotlight now!