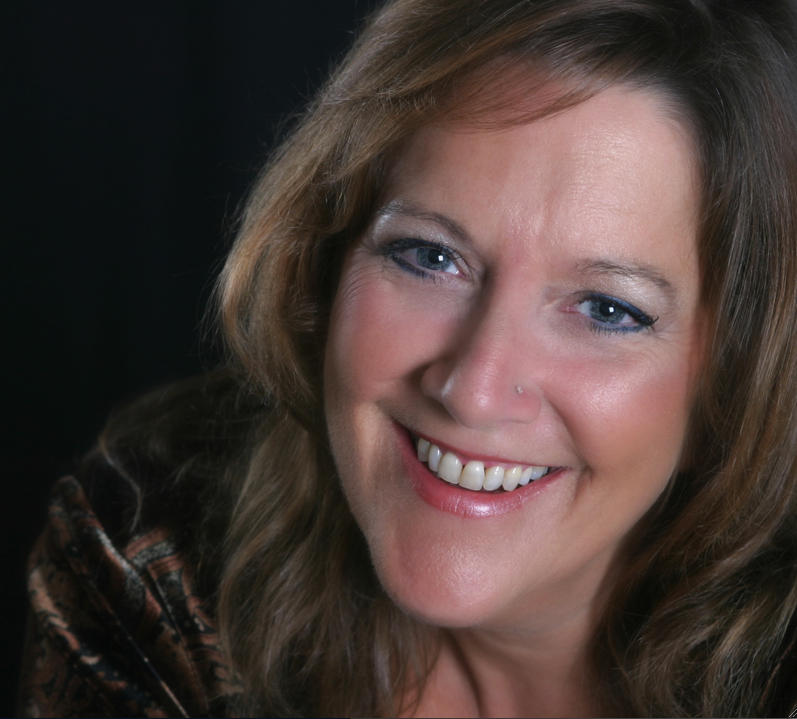 Married more than 20 years with 3 children, Tim & Andrea began baking for friends and family at the holidays and it proved so popular that they decided to offer McLaren's for purchase as gifts for the Christmas and New Years Holidays. They continued to grow and now MacLaren's products are available year round.
The delicious Scottish Shortbread has been a tradition in their family for at least five generations; both sides of their family have their roots in Scotland, through the McLaren & Forbes Clans. The family recipe was passed down from Tim's great-great Gran who lived in Glasgow, Scotland. Each batch is hand-made, baked in clay trays and hand packaged.
In 2020, the couple retired and sold the business… and so the tradition of hand-made Scottish Shortbread, Curds, Jams and more continues! Faithfully using the same recipes and methods, the new ownership continues providing customers with the best products all through the year. This is an interview from 10 years ago, reposted!
1. Tell us about your business and the service that you provide:
McLaren's is a specialty gourmet food business, focused on hand made foods with a Scottish, British or civilized flair, for afternoon tea, dessert or any special occasion.
We make all of our products by hand, with the finest ingredients available. Our products include:
Original Scottish Shortbread
Ginger Lassies
Lemon Curd, Lime Curd, Orange Curd
Specialty Jams, Jellies, Marmalades
Traditional Scone Mix
Maple Scone Mix
Old World Gingerbread Cake Mix
We sell individual products as well as beautiful gift baskets. We also offer corporate gifting, weddings favors and special event bids.
To specialize gifts we have an ever-changing inventory of new, vintage and antique teacups, teapots, biscuit barrels and more.
Product Descriptions
Original Scottish Shortbread-
Ginger Lassies (a spicy chewy ginger cookie, 2 varieties, hot or mild)
Lemon Curd, Lime Curd, Orange Curd- no fillers or thickeners, only eggs, sugar, butter and fresh squeezed citrus juice
Specialty Jams, Jellies, Marmalades- all of our fruit is purchased from local growers, fresh and in season (with the exception of one jam whose fruit comes from Oregon) We purchase from local growers, not only to assure quality and freshness, but to support our local farmers as well.
We also sell 3 mixes to bake at home.
Traditional Scone Mix- this makes a light fluffy proper scone, and should be eaten warm, the day it is made.
Maple Scone Mix- this mix is sweetened with pure organic Maple Sugar and includes additional Maple sugar for a glaze. This makes a light fluffy proper scone, and should be eaten warm, the day it is made.
Old World Gingerbread Cake Mix- Our Gingerbread mix makes a fantastic dessert or teacake! This is not a gingerbread cookie mix, but a gingerbread cake, best served warm with fresh whipped cream, or better yet topped with your favorite Jam.
2. How did you decide to get started?
I am a teacher in the CA Community College system and Tim is a mortgage broker, so…. 2 years ago, when the market crashed and my class load was severely cut, we needed to do something to make money to support our family. That first Christmas season, we knew that our cookies were popular with friends and family, so we put out a little email and BANG! We sold over 1200 lbs of shortbread with very little marketing. We decided to take his family shortbread recipe public and expand into a legitimate business. So we moved from our home kitchen into a commercial kitchen and off we went, into the world of farmers markets, serv safe, sampling permits, and Scottish Festivals.
3. What kind of background of expertise do you have in your field?
We had no commercial baking/cooking experience. We did know that we and our friends preferred fresh foods with no preservatives and no additives.
4. What trends do you see in your current industry?
Customers want delicious foods, made with real, fresh ingredients and are willing to pay more for great quality.
5. What things do you find to be most demanding about your job?
We go into the kitchen at night, after we finish our other jobs. We travel to Farmers markets, Scottish Festivals and Craft shows all year, it's tiring.
6. What do you find to be the most rewarding about your job and your day-to-day routine?
One of the most rewarding things for us is that we are able to pick up our kids from school, and be home with them after school. Also, let's not forget the look on customer's faces when they try our products! They love them. One of the greatest rewards ahs been being able to keep our home.
7. What advice would you give to someone else who is interested in starting a business like yours?
First, get ready to work very hard, long hours. Find a product that you believe in and that you know other people like and will buy. Try to find a mentor in the same or a related business, do not ask someone who sells the same product that you want to sell.  Find out the laws and regulations in your sate and county, before you invest a dime! (CA- Take your Serv Safe class first, then get your DBA while you look for a commercial kitchen.)
8. What are you most proud of as a parent-preneur?
I am very grateful that I have been able to be home for my kids and that my kids have helped out, learned to bake and cook right along side us. I am grateful that as a family, we worked together to build this upstart business and my children have learned the value of hard work.
9. How have you been able to manage your time between work and your family?
By soldiering on. It has been very hard to balance everything. Some days it is more work and some days it is more family. We do the best we can. The idea of balance is a myth, perpetrated by pundits and magazine writers who have no children. Life is more like a crazy pendulum, but it eventually will swing back the other way.
10. What has been the most effective way for you to promote yourself?
We have built our business on our reputation for the highest quality products and the customer satisfaction we have built at Farmers Markets and Scottish Festivals. We also use Constant Contact, have a web site, Facebook, Twitter and a blog.
Finally: What does your "Milk Money" provide for you and your family?
It saved our home and continues to provide a growing income for our family.