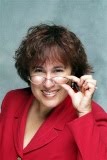 by Judith Cassis
Many of us believe we have no choice but to work full time jobs for someone else. True for a few, but many of us do have a choice. Hold on – don't let that statement ruffle your feathers. I didn't say it would be easy, but whether for ourselves or someone else, working from home is doable. It's a commitment we CAN make, even an inch at a time, when we step into our passion and make the right choices. We may have to give up a few things or put them off until later in life, but please take it from one who now looks back in gratitude for the choices I made when my children were young; I trust you'll see it will have been worthwhile. All of it!
Recently, my 19 year old son came up and gave me a hug and said, "Mom, I'm so glad you worked from home when I was young."
Wow. I didn't think he would have the maturity to reflect on that until he had his own kids, if ever.
After I got over my shock, I asked him what he meant. He told me a few things I'll never forget; things that warmed my heart. He said he was grateful our family was so close and that he felt comfortable talking to my husband and me about his life. I credit this in a big way to the time we all spent together running our family business from home.
Are you contemplating a change of lifestyle? Would you like support? Please email me privately at successmadesimple.jc@gmail.com and I'll sign you up for Two Months FREE Membership to my monthly Mama Come Home! teleclasses.
Judith Cassis,C.Ht. is a Personal Development Consultant with 26 years experience. Known as "The Bounce-Back Coach", she works with people who are "bouncing back" from failure, loss or tragedy. Judith is co-owner of a small newspaper,Tidbits of Santa Clarita Valley, www.tidbitsscv.com a family business she and her husband, Lee Cadena run with their sons. Through a monthly teleseries, Mama Come Home, Judith supports mothers in staying home or returning home to raise their children.