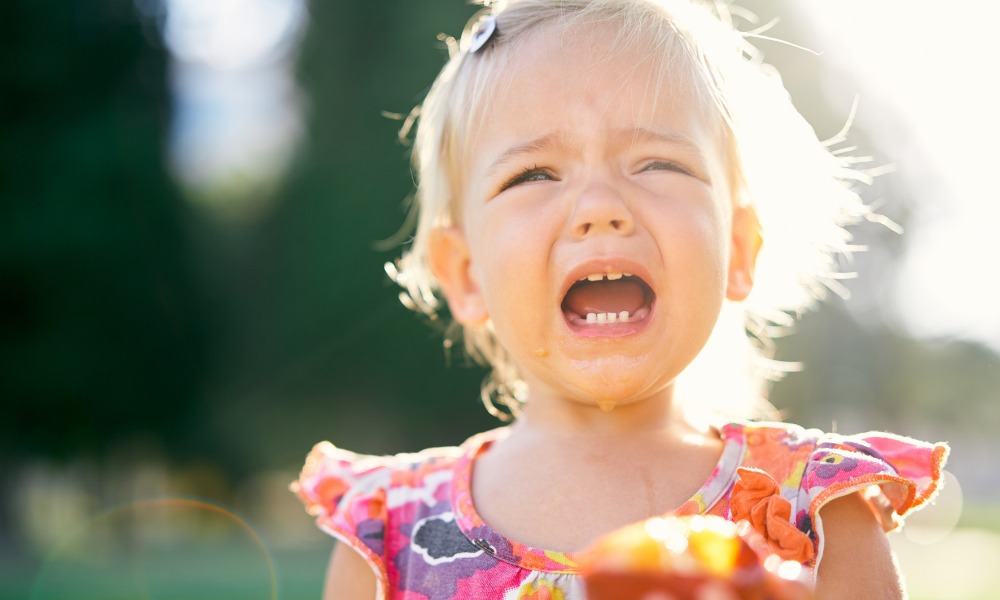 Editor's note: The question had to be to be asked at least twice, because I've asked it at least a hundred times since I've had kids. I only have 2 boys- neither or even old enough to go to school full time- and they are both MASTER WHINERS!!! And the notion that girls whine more than boys is a complete and total MYTH.
If you have one of these whiners living in your house, this is not a post you'll want to skip.
Here's what my favorite Parenting Expert, Amy McCready of Positive Parenting Solutions has to offer on this common question (yea, just getting really repetitive now)
WHY DO KIDS WHINE?:
Because we, as parents provide a PAYOFF! When kids whine – we DO SOMETHING and that something offers a payoff that makes the behavior continue.
When children whine, cling or display other annoying attention-seeking behaviors, they are trying to achieve a particular goal, or payoff. These irritating, frustrating, maddening behaviors are actually symptoms of a deeper issue.
All humans are hard-wired with two basic emotional needs – attention and power. The whining and attention-seeking behavior the whining child is displaying is intended to fulfill those two needs.
They get results
We also have to remember that children only continue behaviors that "work for them." That is – they continue behaviors that get results. For a child who whines, clings and displays attention-seeking behaviors, she realizes that "Hey, this is a pretty effective way to get them to pay attention to me" or "Hey, this is a pretty effective tactic for me to get my way"…the child learns that whining provides a payoff. This behavior – if left unaddressed – will continue well into the teenage years.
Every time you pick up a whining child you're providing a payoff for the behavior. He doesn't hear your frustrated tone or your annoyed remark. He only knows that whining got him what he wanted. Parents essentially "train" their children that if the child is persistent with their whining, they will eventually get their way. This behavior "works" for the child and so she continues it. When this happens, the parent typically responds by picking up the child to make her stop, or, they respond with a reprimand such as "don't hang on me", "don't be so whiny", or even "I'll give you something to cry about."
Better than nothing
Whether the adult response was positive or negative, it fulfilled the child's need for attention, and therefore the behavior resulted in a payoff. As the frequency of the whining and clinging increases, the parent's response is almost always a negative reprimand. The child really wanted positive attention; but negative attention is better than none at all. And the cycle continues…whine/cling –> adult reprimand –> attention basket filled with negative attention –> child repeats ("maybe if I keep doing this, I'll eventually get the positive attention I need) –> parent repeats with negative reprimand, etc.
Here's the deal…children WILL have their needs for attention met – one way or another. If we don't fill their attention baskets in positive ways – they will use negative attention-seeking behaviors. They know this works!
What kind of attention are you putting in YOUR kids' basket?
Amy McCready is a wife and mom of two teenage boys. She founded Positive Parenting Solutions, Inc. in 2004 and developed the popular and successful Breakthrough Course that has changed the lives of thousands of parents through in-person seminars, speeches and online parenting training webinars. For more parenting articles and tips like the one above, visit Amy's blog.