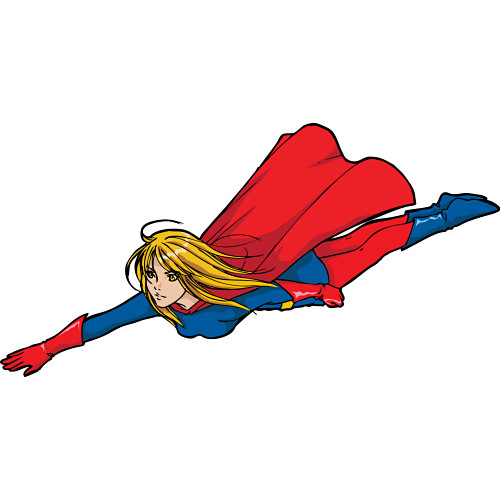 By Ally Loprete
They call me "supermom".
That is because I am a mom, and I have super powers. How else would I be able to manage the chaos in my life and handle everything with a smile on my face without breaking a sweat?
Don't believe me?
See for yourself: I have a very demanding 2 year old, and another on the way. I am the co-founder of a national organization that caters to 4500 recipients in 80 cities nationwide, and the CEO of a handmade jewelry company that I design and create. I am a leader, a motivator and a people mover, giving public seminars, volunteering to teach improvisation to inner city children, planning community events, writing guest blogs and articles to over 25 news sites, not including my own. I participate in my son's pre-school twice a week, teach musical theatre and performance to 9 year old girls at a local dance studio, and still find time to run a household, go grocery shopping, prepare 3 meals a day and sleep. I do not have a nanny, rely on daycare, nor do I have any family close by (or even in the same state for that matter) to rescue me or my schedule.
That is why I am known as "supermom".
But like any superhero, I have a secret identity. Behind the mask is a woman who struggles to maintain the balance of it all, has broken down on more than one occasion, exploded with Niagara Falls, water works hysterics, has turned to one too many bottles of wine in the middle of the day, screams at her husband "how DARE you ask me if you can hang out with the guys tonight???" and has made several "parenting" mistakes such as putting off a dirty diaper change to finish a blog- which resulted in a diaper rash for her infant son. Even as a superhero, I wonder how others are able to pull it off.
Look closer.
Is anyone really pulling it off?
What is this term, "supermom" really doing to our society? Does the term inspire, or intimidate? Does it put added pressure on the women of today that are trying to do it all?
The truth is I am no supermom.
I don't have any super powers, and I certainly have a breaking point. The more women I speak to, the more I realize we are all very similar. Mothers today are simply amazing- but then again we HAVE to be. Of the women that I know that are working full time- or even part time- and raising a family and maintaining a household, none of them are doing it just because it's fun for them, and they were looking for MORE in their lives. Most of us are doing it because it's what is necessary for our families to survive in today's world. Our families need us to try and bring in a supplemental income because one income is not enough from our husbands- not even those with college degrees and higher educations. It's not their fault, and we certainly don't blame them. It's just the way it is these days.
Before you choose to let someone who seems to be able to do it all overawe you and minimize what you know you are capable of doing, LOOK CLOSER.
If there are days that you feel you are barely staying afloat, take a moment and look at the others in your very same pool treading water. Perhaps they are looking at YOU and wondering how you got YOUR superpowers. All the things that you accomplished today? You seem pretty amazing to me. I'd love to know your secret…
…or your secret identity. I think I might relate better to the woman behind the mask. The real person who falls down often, forgets to eat, lets the laundry pile up, and cries from the overwhelm. It feels better to unveil myself, come clean that I am not actually able to "pull it off" and laugh about it with others who often feel the same way I do. It's a relief to know I don't have to save the planet all on my own.
Again.
and again.
and again.