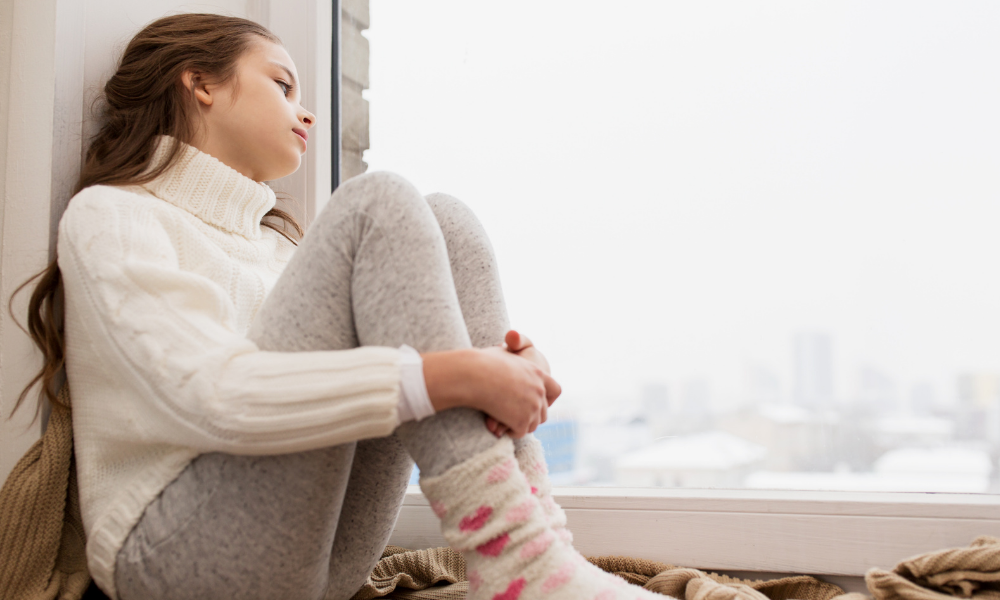 Another great post sent to us by our favorite Parenting Expert, Amy McCready of Positive Parenting Solutions!
For families with young children, the winter months can seem like the most punishing time of the year:  shortened days, cold temperatures, and snow days all drive kids indoors.  How do we keep our kids happy, healthy, and active when we are already struggling to do the same for ourselves?
It can be done – use these tips to hold the winter blues at bay for your family:
Turn off the TV.  It's easy for our kids to weather the winter storms by enjoying all their favorite shows, but Jacob watching four straight hours of SpongeBob is doing him more harm than good.  A little TV is fine, but other activities will be better in the long run to keep them mentally and physically fit.  Set limits with your kids, then encourage other pursuits, from puppet shows to hallway bowling to creating masterpieces from dried pasta. Still stumped? Plenty of websites offer fun ideas for bored kids and their parents. If it's too cold for outdoor time, schedule a visit to a local YMCA or play place to go swimming, shoot some hoops, or even just run around.

Remember Routines.  With cold weather zapping everyone's energy, and snow days throwing off our whole schedule, it's easy to give in to laziness or chaos.  Combat this by making it a point to stick to set routines each day—even when bad weather cancels school or quells activities.  When the expectation exists that household chores and homework continue to be done daily, they'll be no need for questioning or quarreling later.

Encourage Enthusiasm.  Keep the winter blahs out of your home by maintaining a fun environment.  Cold weather and shortened daylight hours often take away some of our kids' favorite outdoor activities—which can be pretty disappointing to little ones. By encouraging any of your kids' positive indoor pursuits, finding ways to get everyone active and staying upbeat yourself, you can make great strides in keeping your family happy and healthy, no matter how chilly it is outside.
While most of us still won't look forward to winter, it helps to find some ways to survive—and even thrive.
How do you manage winter with your kids?  Visit our Facebook site and tell us about your favorite strategies and activities!