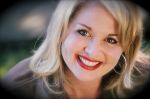 If you are overwhelmed or even intimidated by all of the social media choices, the lingo and the technologies out there, you may be in need of a Social Media Diet. If what started off as cheap way to get your message seen and heard has turned into a tiresome and over-stimulating experience, the best thing to do is set up your own ground rules. Don't get run over by the chaos.
Get in. Post your message. Get Out.
Of course, you do need to have some interaction with your connections, but make sure that you are allotting specific time for the social end of it or it could suck the time right out of you. If you are tired of being asked to "join everything" or being told "try it, see what happens" you may be in need of a strategy that will organize all of these clubs as well as measure results for you and your small business. Like the outdated clothes in your closet, if you have not been back to visit in 6 months to a year, the club goes in the garbage. If you find networking time consuming, try setting aside one day of the week to focus on it, or set a goal to spend 20 minutes an evening increasing your numbers.
There is no question that having an internet presence gives you credibility, but without some dedicated organization, social media can overpower. Stay focused on the diet and you should be fine.
Self -employed Parent Enthusiast Ally Loprete is the Founder of OurMilkMoney.com, a nationwide online business directory of self-employed parents, and the host of This Little Parent Stayed Home, a live weekly radio show, on The Toginet.com Radio Group which can be downloaded on iTunes. Ally is on a mission to bring home 1 million parents through coaching other's to deal with the sometimes overwhelming prospect of leaving a full time job to start a new business, while running a full time household and raising kids. She is resolute about creating a haven in which parents across the nation will continue to thrive and obtain the support they need in their personal journeys. Self-employed parents, list your business for free at www.ourmilkmoney.com. Private coaching is available at www.thislittleparent.info.